Excerpted from original article published by AV Magazine on 19 December 2022
The largest spherical structure in the world is being bulit in Las Vegas but a quarter scale prototype in Burbank, California is roadtesting the technology. A critical project focus are the optics used in the field of view in the screen that audiences will see.
Driving content management and video playback – including video processing of interior and exterior displays – is technology from 7thSense in a continuation of a decade long partnership with MSG. It has built a metadata pipe from production to screen to automate the workflow.
"We've spent a long time working to develop a very reliable, very high performance, super high bandwidth network storage solution," explains Rich Brown, CTO, 7thSense. "The magnitude of pixels needing to be rendered efficiently is extremely challenging. This is the biggest, highest spec display we've undertaken and we've made a huge step toward the future with networked driven architecture."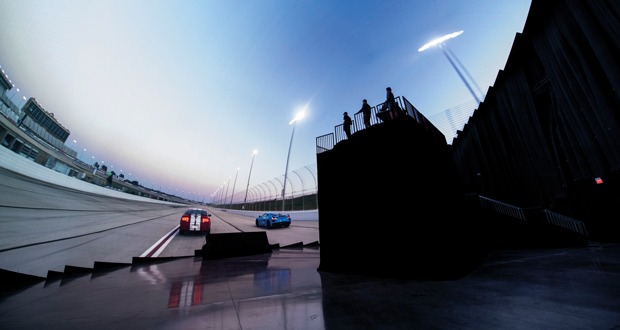 Playback and data management
The chief components from 7thSense are banks of Delta media servers, its FPGA-based pixel processor, Juggler that plays back live and recorded camera feeds at low latency and a new Generative product that integrates games engines into the live workflow. The whole network at Sphere is driven by ST 2110 – the broadcast industry 'standard' for streaming media around a facility.
"We're streaming multi-layer 12-bit, 60fps uncompressed media," says Brown. "From day one that was a requirement. Every single pixel has to be represented correctly. We also need to add broadcast trucks and live camera feeds and mix it all live so we wanted to stick with one standard."
Screen control and synchronisation with audio and haptics are triggered by a bespoke show control system that sits above 7thSense – another part of MSG's unique configuration.
Making a spherical screen of such size and target resolution was a major engineering hurdle for MSG and Montreal-based LED fabricator, Saco.
Explains Alex Luthwaite, MSG's vice-president, Show Systems Technology: "Traditionally your pixel pitch is an X/Y spacing in a grid arrangement (eg 4mm x 4mm) but you can't do that with a compound curve surface. You pick either X or Y as a fixed aspect and adjust the other. You essentially have to lose diodes on one axis to make a curved screen."
Consequently, the Sphere's pixel pitch is 9.4mm but this fluctuates 10 per cent across the surface to ensure image resolve whilst dropping pixels. The plane is divided into facets, the biggest of which is 15 sq ft. Each facet is itself composed of different tile and panel types.
"When you cover a spherical structure in LED you've got to be careful you don't get colour shift as you move from one side to the other. This is heightened by the sheer scale and shape of the structure. We didn't want to look at the bottom and see one colour and the top to find another."